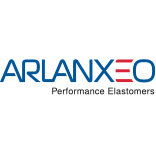 Company Synopsis
ARLANXEO is one of the world's largest producer of synthetic rubber. We develop, produce and market high-performance rubbers that are used for a wide range of applications.
Contact ARLANXEO USA LLC
NAATBatt Membership
Join Over 100 Member Companies From Around The Globe
NAATBatt International ("NAATBatt") is a not-for-profit trade association of companies, associations and research institutions commercializing advanced electrochemical energy storage technology for emerging, high tech applications.